Why, hello again!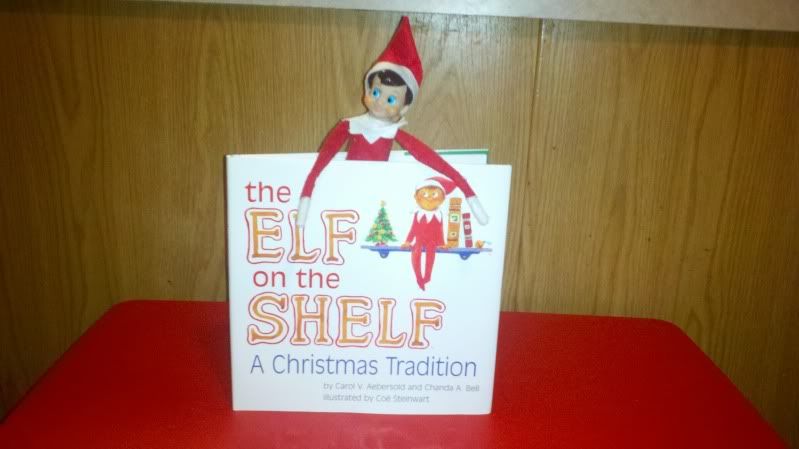 Ziplining across the ceiling, on a candy cane! Good luck keeping your cats away from this string!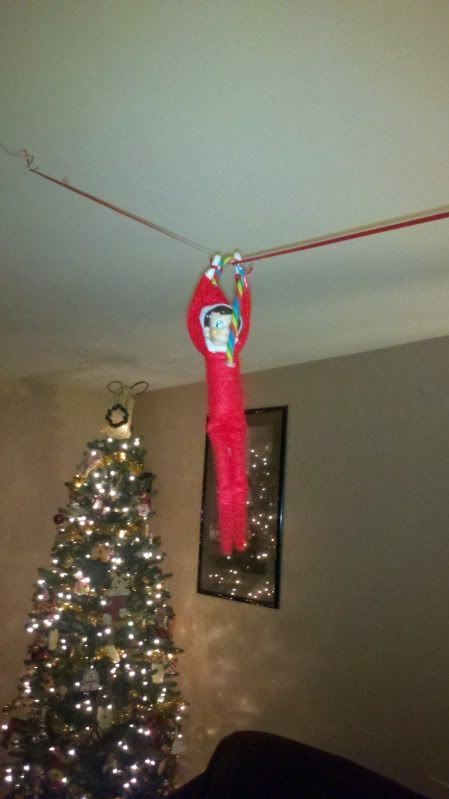 Flour angels (I think this may be powdered sugar because I knew my kids would eat it).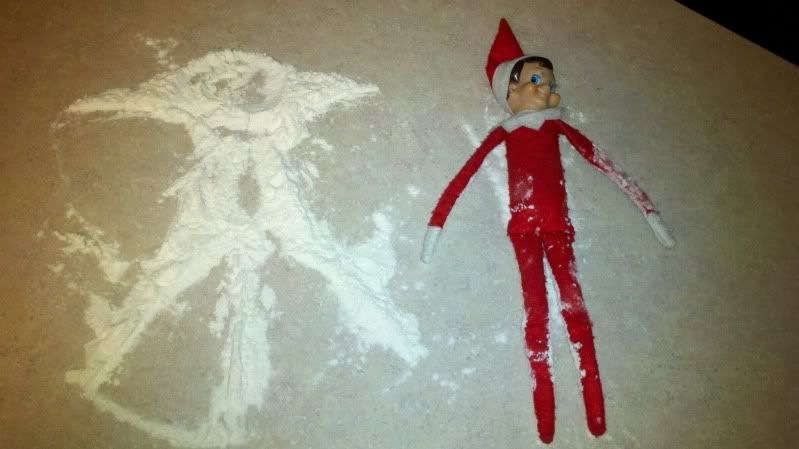 Naptime! That's a sleep mask. He isn't being sent to the firing squad.

That Jingles. Ate too much candy, now he's in a candy coma.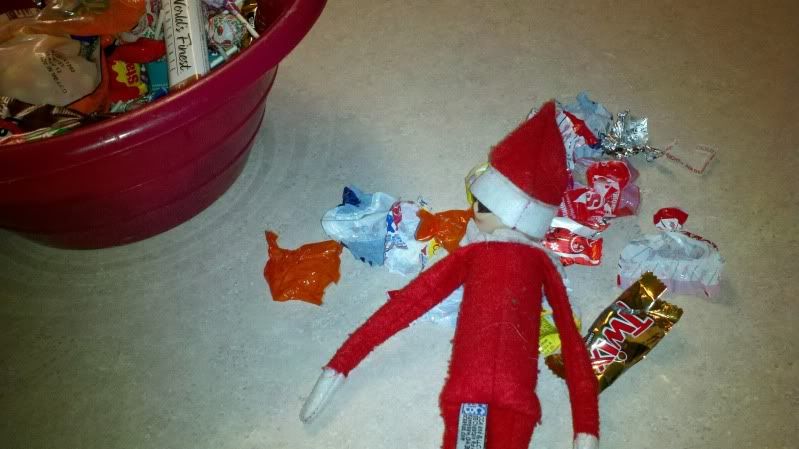 Heading up a band with his friends!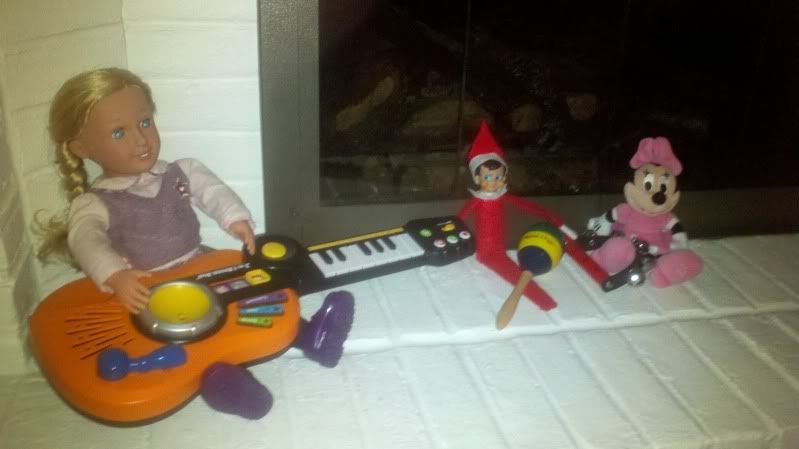 Gone fishin'. For red and green goldfish, naturally.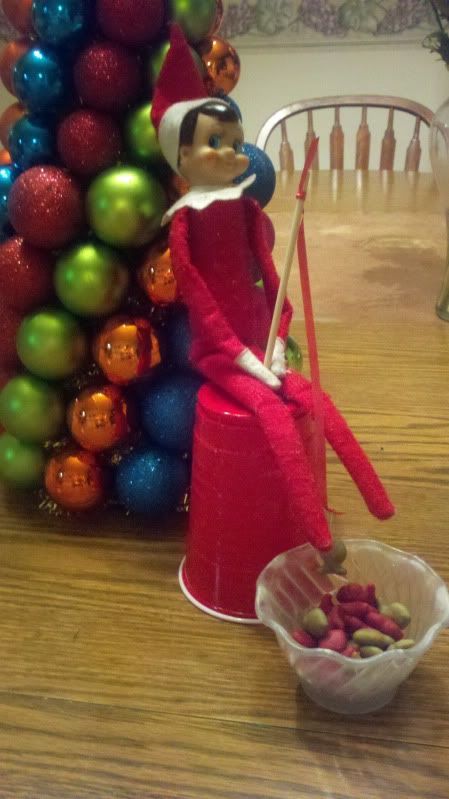 Tea party with his buddies!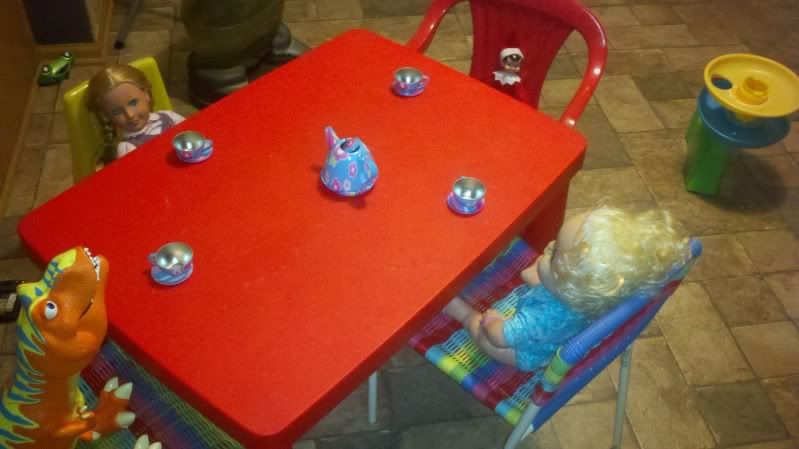 Game time. These dolls take their Pretty Pretty Princesses pretty (haha pun) seriously.

Freshened up.

Hot air balloon...yeah, this was a fail. Note to self: Helium.

On Christmas Eve he delivers the annual Christmas pjs and book!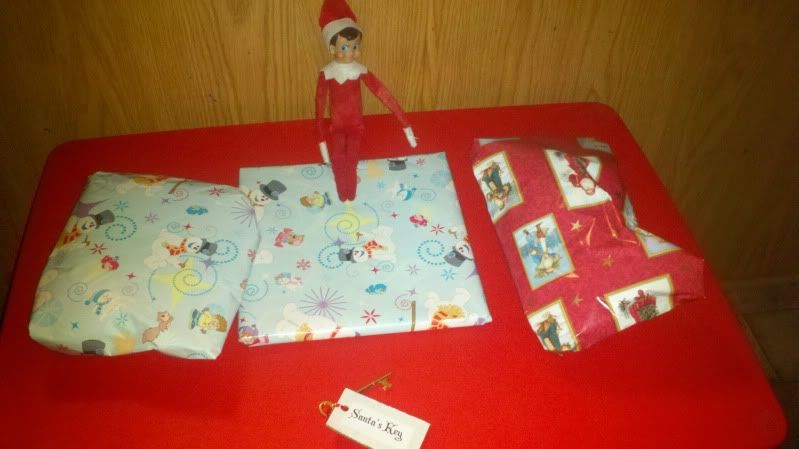 Naughty Jingles drew on the mirror (with dry erase marker).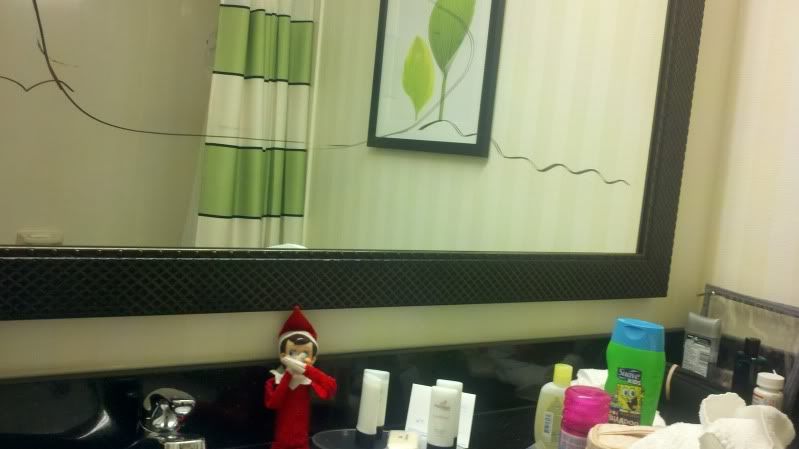 He "Elf Yourself"ed the kids, always a big hit.

SNOWBALL FIGHT!

Tsk, tsk. He drew on our pictures!

Spin the bottle! Inappropriate? Yes. Hilarious? Also yes.

TPing the tree!
Teaching his friends about the astrophysics of Santa's sleigh.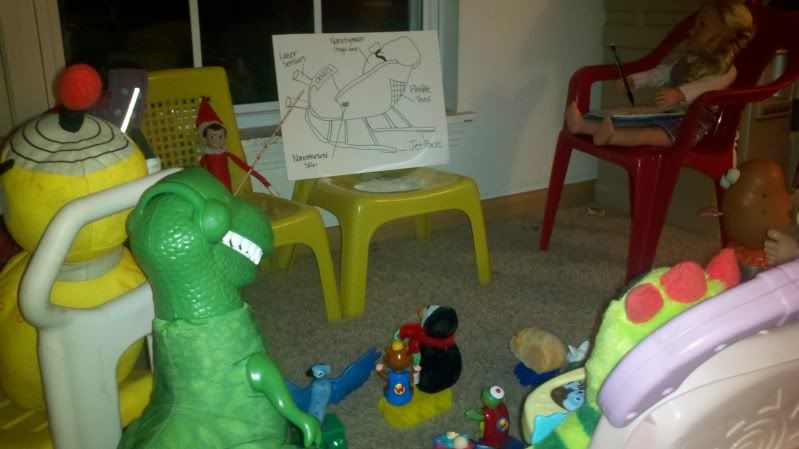 Left outside in the cold. Sniff sniff.