Wacky Wednesday

In an effort to save money I am trying to be better about staying home with the kids instead of spending $20 to go to a bounce place for one hour. That said, things can get boring, and when things get boring, things get messy and broken! I've devised Wacky Wednesday as a way to break through the monotony a bit- this is not a regular thing. I don't want to feel any pressure, per se. This is just whenever we have no other plans and have been inside for far too long. Each Wacky Wednesday will have a theme, of course. I'm aiming for about once a month.
Carnival Day
We started it off by watching Dumbo with our lunch, and then they had cotton candy (first time ever!) for dessert.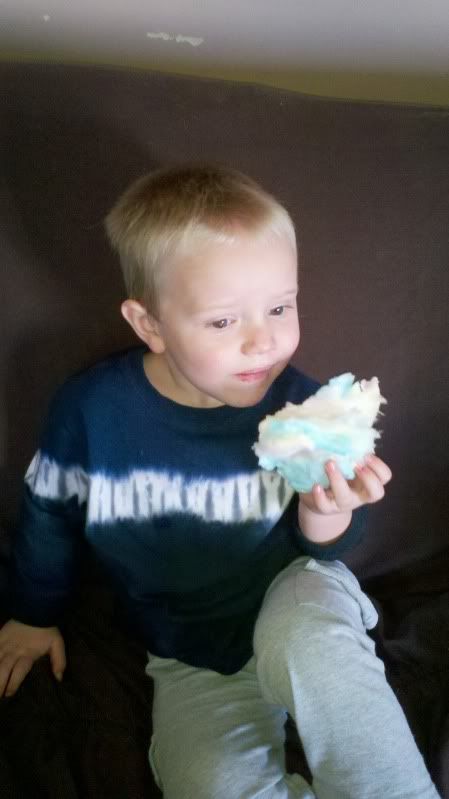 I really was kind of winging it...we painted faces.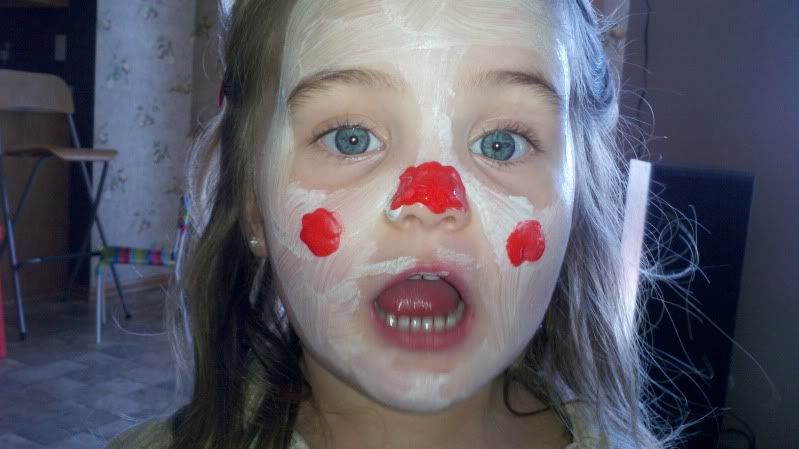 Then we played Carnival Games on the Wii.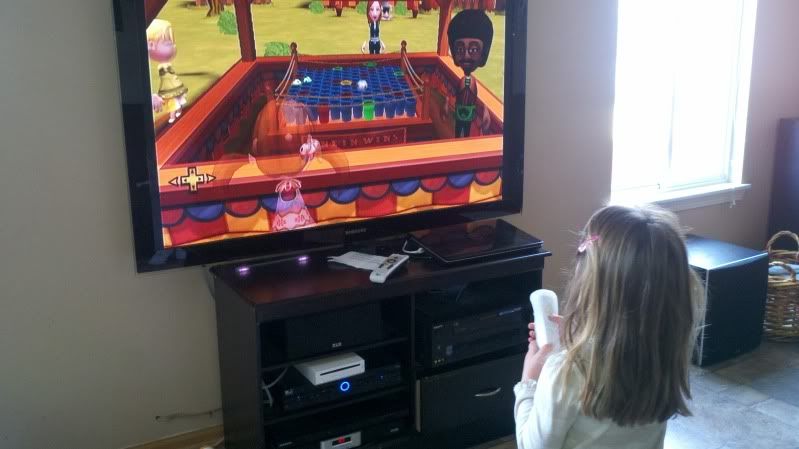 We played a few more lame games (they thought it was cool though)...Ye Olde Sucker Game, where there's a dot on the bottom of one of them.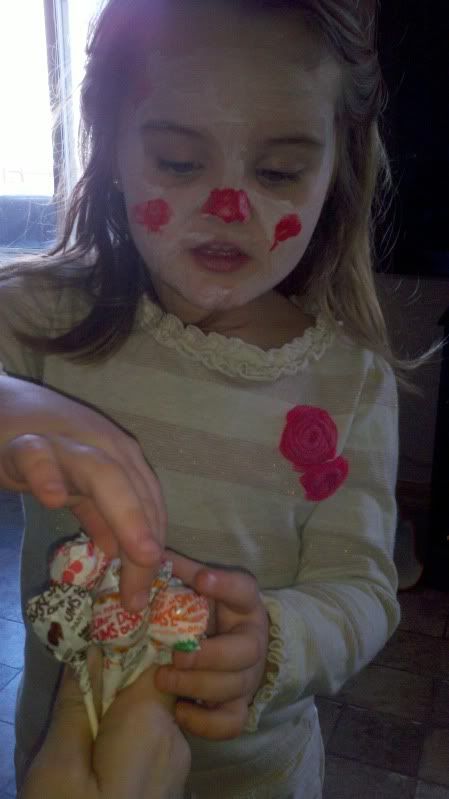 Duck game (there's a sticker on the bottom of one).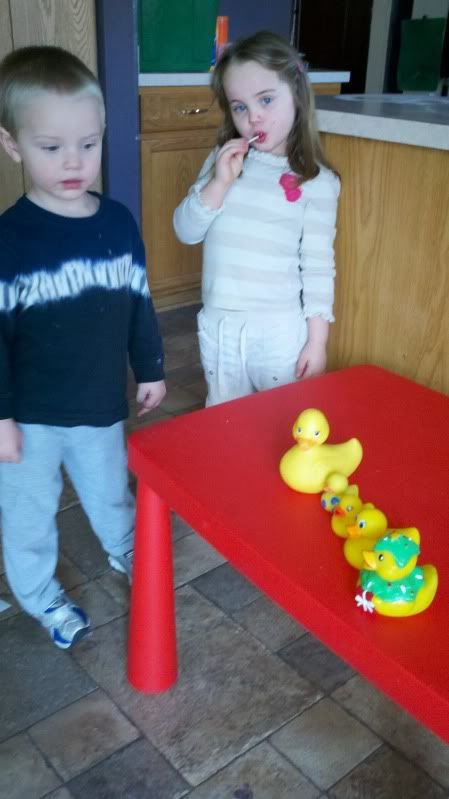 Ring toss kinda deal- throwing balls into a basket.
Beach Day
The first of our Wacky Wednesdays, it occurred on a freezing cold January day. The kids put on their suits anyway and laid out on their beach towels while listening to Jimmy Buffett.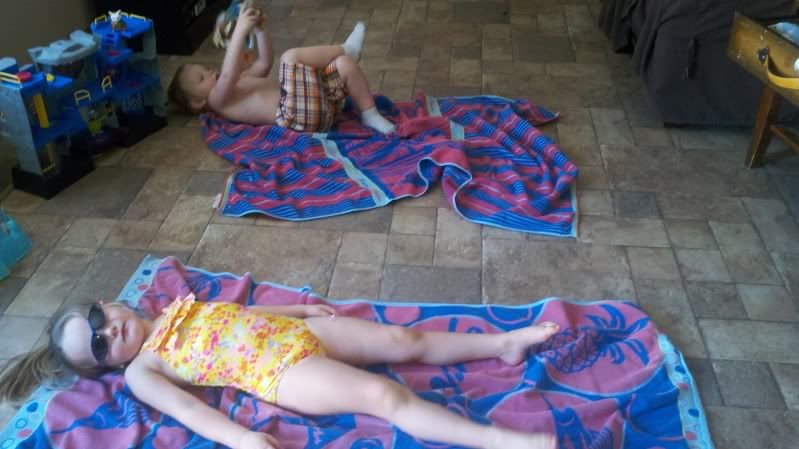 Then we headed to the "pool" aka the bath tub. Rainbow ice cubes, meet K and S.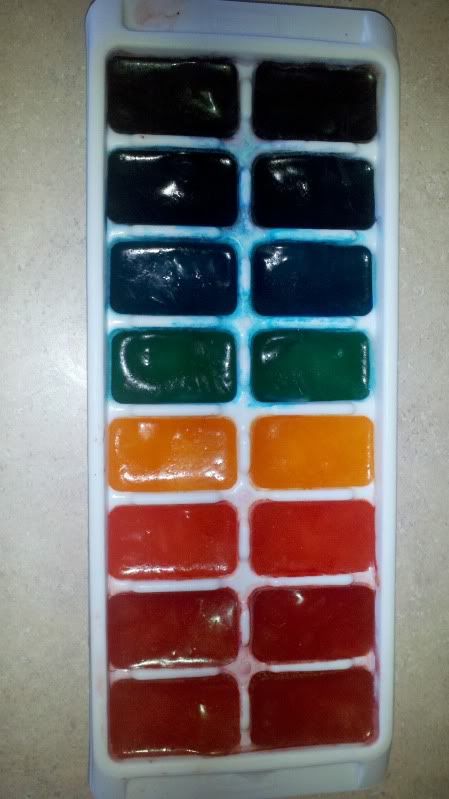 I wasn't too thrilled with these, to be honest. They melted super fast (duh, me). The kids liked them, though!
Next up: shaving cream finger paints. Now THIS was a hit.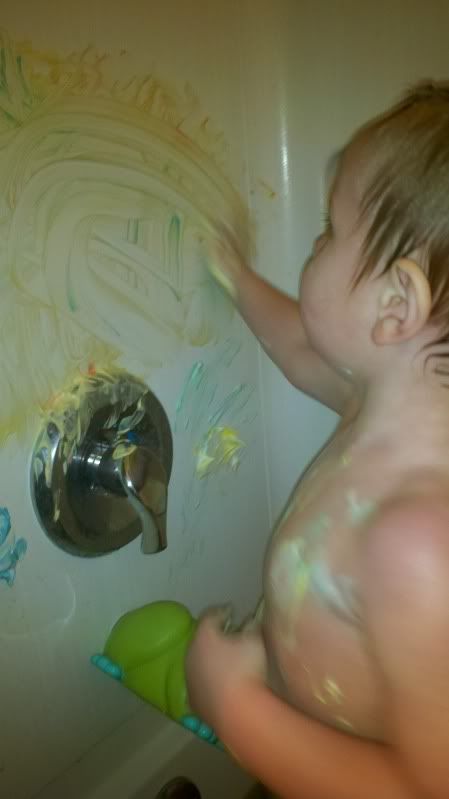 I'm still cleaning it up a week later, but it was FUN. They're already asking for the next Wacky Wednesday!